Omni-Directional Outdoor Antenna for 2G/3G/4G (698-960/1710-2700MHz)

Panorama NA-BC3G-26-03NJ Omni-Directional Outdoor Antenna for 2G/3G/4G (698-960/1710-2700MHz)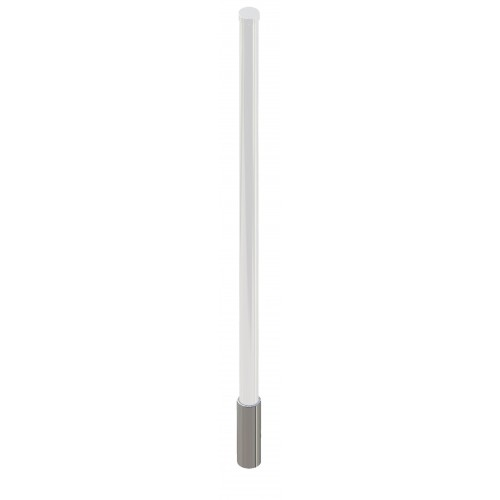 Marine grade
Constructed from high quality fibreglass and stainless steel to withstand harsh conditions
Robust LTE Omni Antenna
Marine grade construction
Suitable for marine or land based fixed site applications
Covers UHF 7/800MHz and 2G/3G/4G LTE Frequencies
Supplied with two pole mount brackets as standard
Ratchet, Deck Mount and Mast Mount options available
Frequency Range(MHz) : 698-960 and 1710-2700MHz
Cable & Connector : 0.3m N Female
The Panorama NA-BC3G-26 is a marine grade antenna designed to provide 2G/3G/4G LTE / cellular connecivity in challenging environments including marine, coastal and land based applicaions. The antenna covers major global cellular / LTE bands from 698-960/1710-2700MHz making it suitable for a large number of applications.
Constructed from robust GRP and staineless steel the antenna is designed to withstand the challenges inherent in marine applicaionons and other hostile environments.
This antenna is supplied with two pole mount brackets as standard and other mounting options are supported. A stainless steel deck ratchet mount (NDRS-SL) is available as an accessory.
The antenna is supplied with 0.3m of CS29 cable fitted with an N-female connector for ease of installation.