Omni High Gain 698-2700 6dBi Vehicle Antenna, 6/8dBi, 107cm

Blackhawk ANT-BH-OM-202TB-2 Omni High Gain 698-2700 6dBi Vehicle Antenna, 6/8dBi, 107cm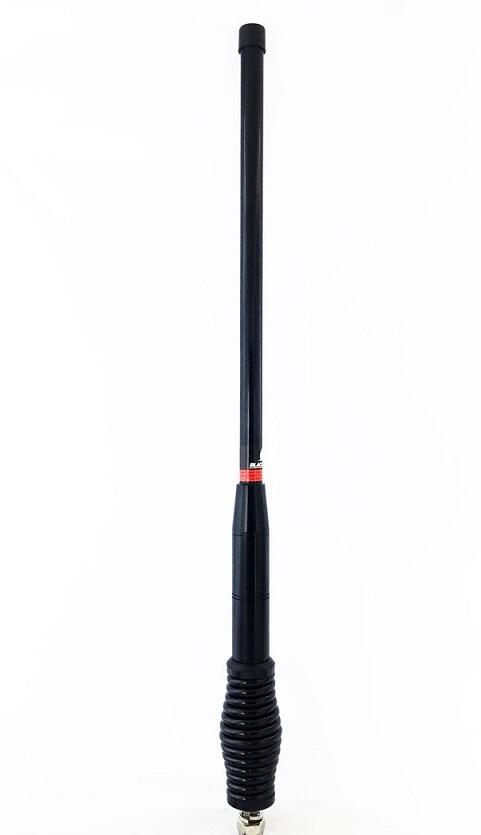 Extra heavy-duty spring stainless steel base ideal for bull bar mount
The Blackhawk Omni Trucker Edge Antenna (1070mm) will provide the perfect solution for voice and data applications where high gain antennas are required while on the move.
Combine with Cel-Fi applications to never be out of contact when away from home.
Frequency Range 698-960 MHz / 1710-2170 MHz
Input Impedance 50 Ω
Peak Gain 6 / 8 dBi
VSWR ≤3.0:1 / ≤2.0:1
Polarisation Vertical, linear
Horizontal Beam-width 360° (omni-directional)
Vertical Beam-width 22 / 12°
Maximum Input Power 50 W
Future-proof your vehicle installations with this high grade, ruggedised Omni Trucker Edge antenna. This premium-grade cellular antenna will satisfy 3G and 4G capabilities for all the major networks in Australia and can be used for commercial and industrial 3G and 4G applications.
6 dBi gain across lower bands 698-960 MHz
8 dBi gain across upper bands 1710-2170 MHz
Ruggedised construction for extreme conditions
Extra heavy-duty spring stainless steel base ideal for bull bar mount
No tuning necessary
Bracket additional
Height 1070mm
Weight 1.5kg
Operating Temperature -40°C-+70°C
Termination SMA – male
Material Glass/Steel
Dimensions 1070 x Ø32.5 mm
Antenna Colour Black
Rated Wind Velocity 210 km/h
Diameter of installing pole 32.5mm
Included are 4.5 metres of L-240 Ultra Flex cable fitted with SMA/M connector