IP Phone, Dual GigE, Backlit LCD, PoE

Yealink SIP-T43U IP Phone, Dual GigE, Backlit LCD, PoE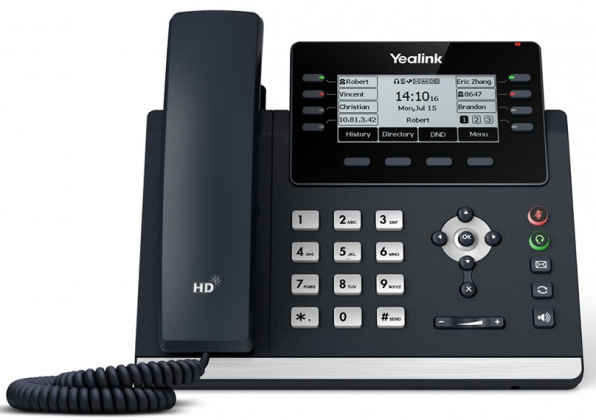 The SIP-T43U IP phone is a feature-rich business tool for excellent communications and extended functionality.
This is a 12-line IP phone that comes with a 3.7-inch large black-and-white screen and the expansion support via the EXP43 expansion module.
Yealink Optima HD Voice technology and Opus wideband codec, gives the T43U superb audio quality and crystal-clear voice communications.
Due to enhanced processing power, the phone feels quicker and more responsive when performing call features.
Moreover, the T43U has dual USB ports for additional Bluetooth, Wi-Fi, USB headset, and USB recording.
• 3.7" 360x160-pixel graphical LCD with backlight
• Dual USB ports
• Dual firmware images
• Opus codec support
• T42U (pending)/T43U/T46U/T48U Auto-P template unified
• T42U (pending)/T43U/T46U/T48U firmware unified
• Up to 12 SIP accounts
• PoE support
• USB headset and EHS support
• Wi-Fi via WF40/WF50
• Bluetooth via BT40/BT41
• Supports color-screen expansion modules
• Stand with 2 adjustable angles
• Wall mountable
Replaces SIP-T42S