LtAP 2.4GHz Outdoor Access Point with expansion Slot for LTE

MikroTik RBLTAP-2HND LtAP 2.4GHz Outdoor Access Point with expansion Slot for LTE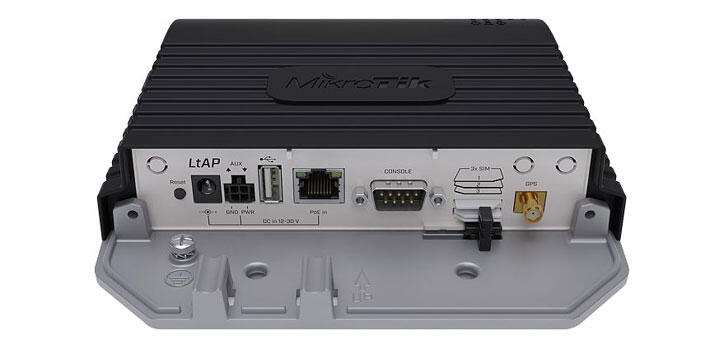 The MikroTik RBLtAP-2HnD is a compact outdoor weatherproof wireless access point – perfect for busy urban environment or off-the-grid outdoors networking. It has high power 2.4 GHz 802.11b/g/n wireless and Gigabit Ethernet LAN port for your wired devices. There are several power options – DC jack, POE-in and automotive.
The unit comes with two miniPCIe slots, offering many expansion options. For example, you can install an LTE modem of your choice for LTE backup and 5GHz interface to have a dual concurrent 2.4 GHz / 5GHz AP + LTE.
The LtAP has a RS232 serial port, which gives you console access for debugging, as well as full size USB for other devices.
The rugged and extremely durable case with a special wall mounting kit will be perfect for almost any challenge: from public transportation, food trucks or logistics to harsh winter and stormy desert environments. LtAP can handle any temperature from -40 C° to +70 C°. It is a perfect solution for tracking vehicles in real time. MikroTik have provided a simple tracking application example in the RouterOS documentation to help you get started. LtAP even has 3 Mini-SIM slots for easy roaming management. Saving your time and money worldwide!
Built-in GPS
Many powering options (DC jack, POE-in, automotive)
Serial port and full size USB for other devices
Perfect for cars or outdoor mobile applications
Two miniPCIe slots for expansion (LTE, 2.4GHz / 5GHz WiFi radio cards)
Three Mini SIM slots