Router, Firewall, VPN, 6x GigE Ports (aged stock, new condition)

Cyberoam CRI-35ING Router, Firewall, VPN, 6x GigE Ports (aged stock, new condition)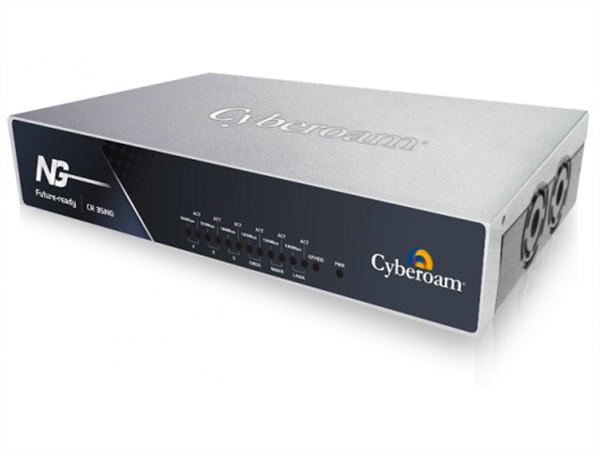 VPN Router, Firewall, 6 x 10/100/1000 Ethernet ports, 3700 Mbps Firewall Throughput
Cyberoam firewalls deliver security with high visibility into remote and branch offices with 'Layer 8' Identity-based security.
Firewall features available straight out of the box. No UTM subscription required.
User Identity-based Firewall
User Identity-Based Reporting
VPN - IPSec, PPTP, SSL
Real-time Blacklist
Bandwidth Management
Multiple Link Management
Application Layer 7 Management
IM Management & Control
Note. Cyberoam firewall appliances will not support licensed, subscription-based advanced UTM feature renewals from March 2022. So they should be purchased as UFB router / firewall without UTM subscriptions.