Endless possibilities with embedded websites in NVR layout
Solutions
Endless possibilities with embedded websites in NVR layout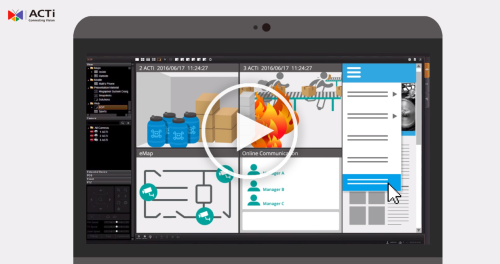 The latest update to ACTi's NVR 3 includes a new feature – users can now embed webpages into their live view layout. This feature allows users to create a truly customized solution for their individual needs. The video above uses the example of embedding a list of SOPs for a variety of emergency situations that could happen in a factory environment. In the form of a simple checklist, the embedded webpage is able to help security personnel respond to a situation more quickly and efficiently.
Products
Solution for discreet video and voice recording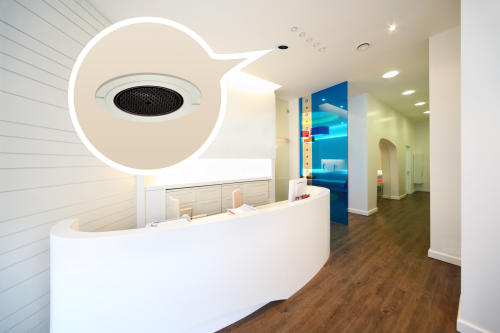 ACTi covert cameras are the ideal solution for discreet surveillance. The popular Q14 and Q112 pinhole models are now also offered in a kit which includes a high-quality microphone and a unique mount that disguises the camera as a small speaker.
In the event of a robbery, the hidden camera recording audio and video won't be tampered with and could provide a critical piece of evidence for investigation.
It is also the perfect solution for retail, restaurant or hotel surveillance where the camera discreetly captures interactions with customers for quick dispute settlement or employee training purposes.
Model

Product Type

Pinhole Covert

Maximum Resolution

2MP | 5MP

Low Light Sensitivity

Superior | Standard

Horizontal Viewing Angle

84.5° | 70.2°

Audio Type

Built-in Microphone, Line-out

Bundled Accessories

Tiltable "Speaker" Mount

Mount Tilt

±20°
Related: Covert Cameras
Ruggedized NVR with built-in PoE for mobile vehicle
ACTi introduces MNR-320P and MNR-330P, its new standalone NVRs certified for excellent performance in mobile vehicles. The ruggedized units can resist vibration and shocks while recording video and audio from up to 16 cameras on its SATA hard drive. They feature 4x PoE ports for easy connection of cameras without having to use PoE injectors. The models have a built-in G-Sensor and GPS sensor and their wireless capabilities can be enabled via an optional WiFi/4G module.
The MNR-330P has a more powerful CPU than required for standard operations. This CPU can be used to gain additional benefits, such as reserved computing power for analytics like ALPR, extra smooth video live view and playback or extra reliability for highly critical projects.
Model

Maximum Number of Video devices

16

Compression

H.265, H.264, MPEG-4, MJPEG

Built-in PoE Connectors

4

Wireless

Yes (Wi-Fi, 4G need optional accessories)

PoE Output

Maximum 15.4 Watts per port

PoE Power Budget

Max. 30 Watts

HDD Interface

Maximum 1 2.5" SATA disk

Approvals

CE, FCC, UL, CCC, BSMI, e-Mark

Additional Computing Power (MNR-330P)

Yes
Announcements
ACTi and Ricoh Asia Pacific form Strategic Partnership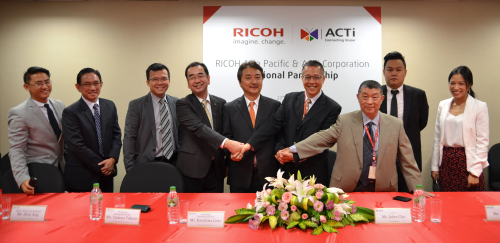 ACTi announced strategic partnership with Ricoh Asia Pacific, a leading office solutions company, to bring the complete portfolio of ACTi products and solutions to thousands of Ricoh's existing and future customers.