1 Mth Remote Management System License For One Teltonika Device

Teltonika RMS-1 1 Mth Remote Management System License For One Teltonika Device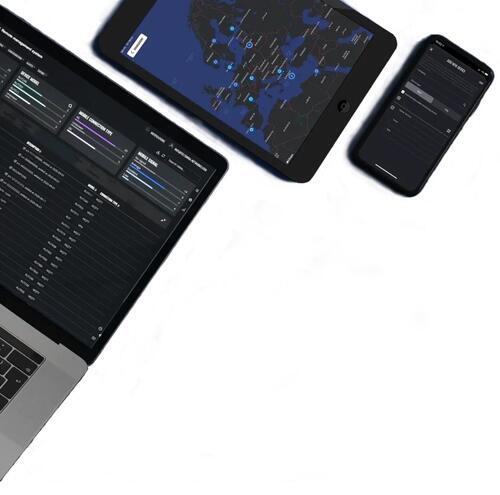 Teltonika RMS is ideal for customers who want to manage their Teltonika routers remotely.
Teltonika Remote Management System – One month license, for one appliance.
*purchase in multiples of 12 (one year license, per appliance)
Uses securely encrypted OpenVPN connection between Teltonika Router and RMS
No configuration, simply enable the function
Accessible from any PC, laptop, tablet or smartphone without additional application
Monitoring and management from any Web browser
Download event logs and troubleshoots from multiple devices with a single click
Possibility to create your own virtual clients and distribute devices to them
Upload configuration to several devices simultaneously
Update firmware of multiple devices with a single click
FOTA server
Customizable device list screen
Alerts from devices and RMS system such as GPS Geo-fencing and signal strength
Centralized system: no installation or additional plug-ins required
With RMS you can access your router fleet from a single, web browser-based interface. RMS is compatible with browsers on all platforms and requires no installation or additional plug-ins.
Save costs with over-the-air firmware (FOTA) and configuration updates
Implement the desired configuration template or the new firmware version at the same time in multiple routers or groups of routers. This over-the-air bulk upgrade (FOTA) and configuration provides a considerable cost saving.
Security and accessibility: via VPN, also for routers without a public IP address
Even routers without a public IP address can be managed remotely with RMS, which saves on system maintenance costs and increases their effectiveness. The communication between the routers and the main server is secured by a hard-coded OpenVPN connection, which requires no configuration and guarantees a safe exchange of data.
Maintenance and diagnostics
Users receive information that helps them track and monitor the device through performance indicators such as temperature, signal strength, and other device data. For proactive diagnostics – for example, restarting devices, you can download special "troubleshooting" or system event files.
Reporting tools can help to improve the performance of your network
RMS can help you improve the performance and efficiency of your network. It contains reporting tools with which you can have customized reports compiled. For example with elements such as availability of routers, performance and exceptions. If you know how your network functions, you can anticipate that.
Try it for free - https://rms.teltonika-networks.com/account/