Jabra Biz 2300 QD Duo (Stereo), with QD Cord Connector

Jabra 2309-820-105 Jabra Biz 2300 QD Duo (Stereo), with QD Cord Connector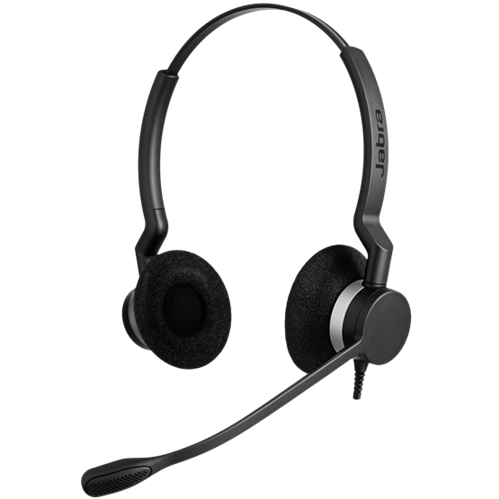 Jabra Biz 2300 QD Duo is a duo headset with QD (Quick Disconnect) plug that provides instant connectivity to a wide range of desk phone systems.
Professional contact center headset for people who talk and listen for a living.
All-day comfort – weighs just 49 grams (1.73oz) and is easily adaptable
Built-to-last with reinforced cords and flexible boom arm
Better sound with HD voice, noise cancellation, and air shock filters
*Use with Jabra GN1200 Smart Cord for connecting to desk phones.