Resilience Gateway, 4x Serial Port, Cisco Straight Pinout, PSTN Modem

Opengear ACM7004-2-M Resilience Gateway, 4x Serial Port, Cisco Straight Pinout, PSTN Modem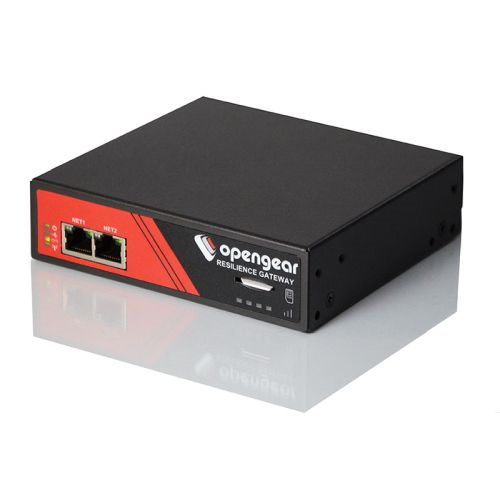 4 serial Cisco Straight pinout, 4 USB console port, ext power, 1 gigabit Ethernet/SFP port, PSTN modem, 4GB flash, 2 DIO and 2 output ports
The ACM7000 Remote Site Gateway provides access to IT infrastructure at branch offices, stores and remote locations, to manage, monitor and remediate issues with network devices. The ACM7000 console server range offers flexibility with 4 to 8 x RJ45 serial and 4 x USB console ports. Choose from a wide range of USB console support ranging from switches, server, PDUs and other devices.
Secure remote site monitoring with the latest versions of SSL, SSH, OpenVPN, and first to market PCI DSS 3.2 compliance.
This model:
4 RJ45 serial ports - Cisco Straight pinout
2 x 10/100/1000 Ethernet
1 x Internal V.92 modem with RJ11 Socket
4 serial RJ45 ports, out-of-band management of network and server devices
Out-of-band access utilizing existing networks or installations
Link Layer Discovery Protocol (LLDP) discover, identify and verify attached devices on your local network.