hEX Five ports Gigabit SOHO Router

MikroTik RB750GR3 hEX Five ports Gigabit SOHO Router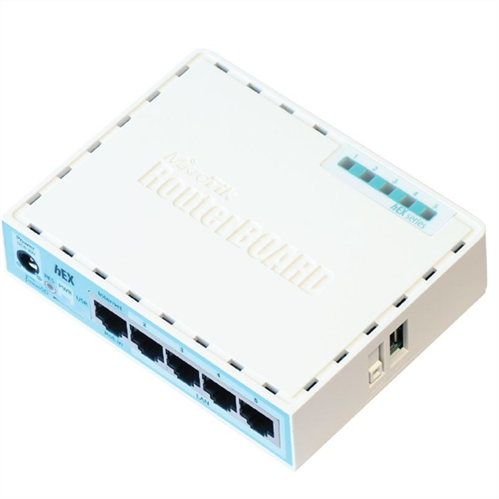 The hEX is a small five port Gigabit ethernet router in a nice plastic case for managing your wired SOHO network.
Powered by a dual-core 880Mhz, and 256MB RAM, this router has support for hardware encryption (~470Mbps) and dude server package.
A microSD slot provides improved r/w speed for database storage on microSD card and for supporting Dude network monitoring.