EdgeRouter 8 Port Gigabit Router ER-8

Ubiquiti ER-8 EdgeRouter 8 Port Gigabit Router ER-8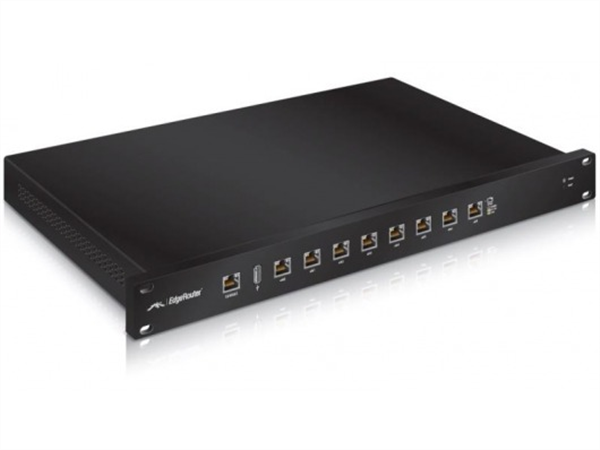 Ubiquiti EdgeRouter 8 Port Gigabit Router
8 x Gigabit Ethernet Ports
1 x RJ-45 Serial Port
2,000,000 pps Layer 3 Forwarding Rate
Dual-Core 800 MHz, MIPS64 CPU
The 8-port ER-8 EdgeRouter with EdgeMAX Technology from Ubiquiti Networks is capable of supporting numerous high-bandwidth clients in an enterprise environment. With the ability to support up to 2 million packets per second for 64-byte packets and 8 Gbps for 512 byte packets this switch is capable of transmitting data quickly and efficiently.
Managing this switch and the network it resides on is simple thanks to a variety of management tools including DHCP server capabilities, monitoring tools such as ping, trace, discover, and more; and the ability to setup and configure operator and admin user accounts. To secure the network Ubiquiti has implemented a variety of features including advanced firewall policies and groups as well as NAT rules for specific packet addressing.
Installation of this EdgeRouter is simple as it comes compatible with a standard rackmount design. Once installed, Ubiquiti offers intuitive management features including an easy to use interface complete with graphical menus that can be access through a web browser. Additional tools include support of OSPF, RIP, and BGP routing protocols, firewall policies, DHCP services, Quality of Service (QoS) support, and much more.