48-Port Serial Infrastructure Manager, Dual AC, V.92 modem

Opengear IM7248-2-DAC 48-Port Serial Infrastructure Manager, Dual AC, V.92 modem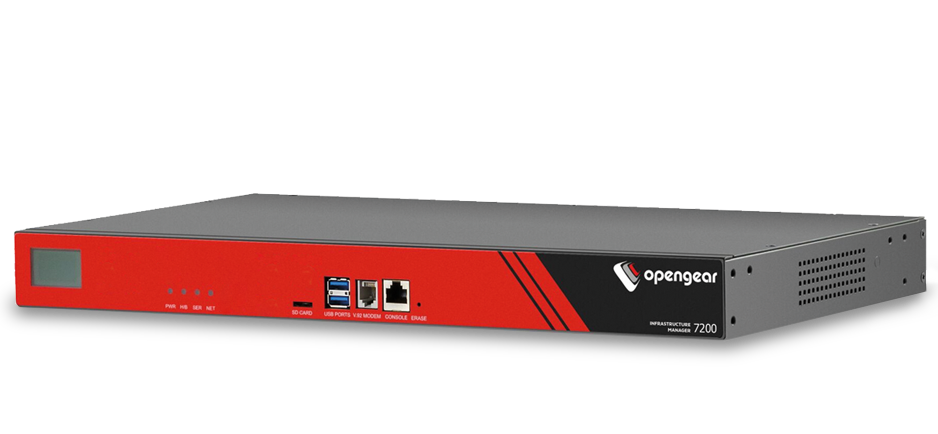 48 serial software selectable, dual AC, 2 GbE Ethernet and Fibre SFP, 16GB flash, v.92 modem
The Opengear IM7200 is a state of the art infrastructure management solution which streamlines remote management of network, server and power infrastructure in data center and remote environments, ensuring business continuity, secure and reliable access. The next generation IM7200 combines Smart OOB™ out-of-band management with Failover to Cellular™ and delivers proactive monitoring and remediation.
48 port serial console server
Dual network connections with built-in Fiber SFP and GbE copper ports
Zero Touch Provisioning (ZTP) automation over the network, without manual user interaction
Link Layer Discovery Protocol (LLDP) discover, identify and verify attached devices on your local network.