Electronic Hook Switch Solution for Panasonic IP Phones 14201-40

Jabra JABRALINK Electronic Hook Switch Solution for Panasonic IP Phones 14201-40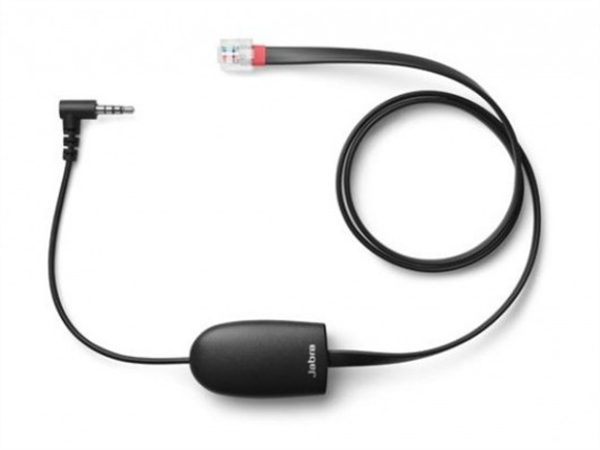 JABRA LINK 14201-40 EHS Cord.
Electronic Hook Switch Solution for Panasonic IP Phones
Enables Electronic Hook Switch Control with Panasonic phones and Jabra headsets
The Jabra Link 14201-40 enables remote Electronic Hook Switch Control (EHS) with Jabra wireless headsets and the Panasonic IP Deskphones.
Jabra wireless headsets with EHS functionality boost productivity as they provide the user with the ability to answer and end a call, while away from their desk.
THE EHS ADAPTER ALLOWS THE USERS TO:
- Hear ring tones
- Answer and end calls
- Mute the microphone