N-Male to SMA-Male LSHF-240 Cable, 20m

Generic ACC-PT-00173 N-Male to SMA-Male LSHF-240 Cable, 20m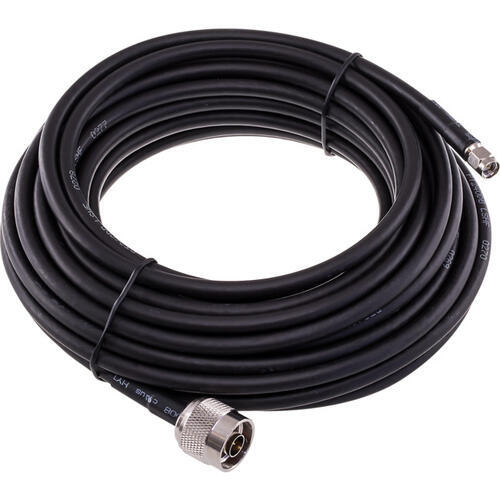 Low Smoke Halogen Free Cable
PT240 LSHF* cable for connecting antennas with N female commectors to cellular routers or Cel-Fi signal boosters.
Connector: N male to SMA male
This is a low loss RF cable with a medium-sized 6.10 mm outer diameter. It provides the flexibility and easy installation of a smaller diameter cable, with the low attenuation and shielding advantages of a larger cable. The cable is a mid-size providing a compromise between form-factor/bend radius, and attenuation/power handling. Its double shielded outer conductor provides exceptional RF shielding exceeding 90 dB, and PE jacket for a service life in excess of 20 years.
*LSHF Cables when burnt give off very little smoke, grey in colour and little or no hydrogen chloride. There is a complete lack of PVC in these cables, hence no harmful fumes are given off in case of fire. They are manufactured from thermoplastic compounds meaning no halogen is emitted.