Expansion module for Panasonic KX-HDV230 and KX-HDV330 IP Phones

Panasonic KX-HDV20 Expansion module for Panasonic KX-HDV230 and KX-HDV330 IP Phones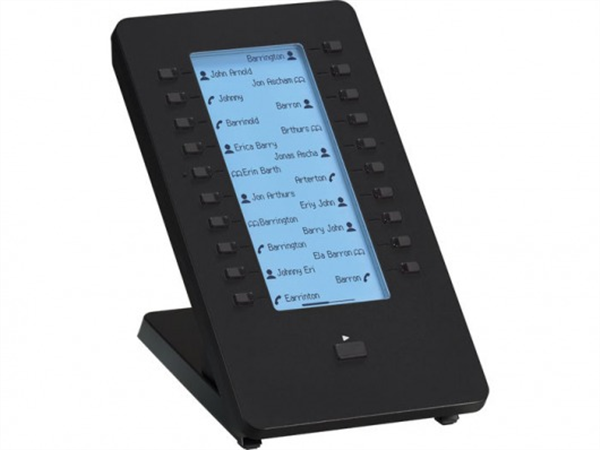 Optional expansion module for Panasonic KX-HDV230 and KX-HDV330 IP Phones.
This expansion module works with the Panasonic KX-HDV230, KX-HDV330 or KX-HDV430 SIP Phone to increase the number of function keys, up to 224 in total.
LCD : 160 x 384 monochrome graphical display (self-labeling for 20 x Flexible Function keys) (With Back-Light LED)
LED Hardware Key : 20 x Flexible Function Key LEDs (Red/Blue), 20 x Flexible Function Key LED, 1 x Page toggle Key for self-labeling display.
Control interface : 2 x USB signal on RJ11 (6P6C) one is input, another is output.
Power supply : From host phone (HDV230/HDV330/HDV430)
Note: To use the HDV20 the host phone must be powered by a power adapter rather than PoE.