XG 125, with 36 Month Fullguard, and 10 Central Intercept X Advanced

SOPHOS ANZ_125TP XG 125, with 36 Month Fullguard, and 10 Central Intercept X Advanced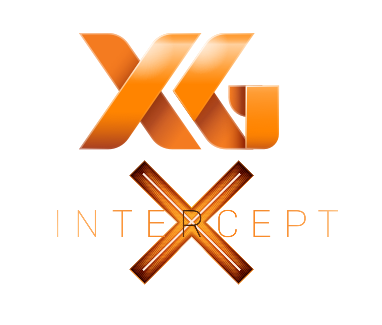 Sophos XG Firewall Hardware Security Appliance with 3 year warranty, 3 years of FullGuard with Enhanced Support, and 10 user Central Intercept X Advanced.
Sophos XG Firewall brings a fresh new approach to the way you manage your firewall, respond to threats, and monitor what's happening on your network.
Sophos XG Firewall provides comprehensive next-generation firewall protection that blocks unknown threats, automatically responds to incidents, and exposes hidden risks.
Security Heartbeat - Your firewall and your endpoints are finally talking
Sophos XG Firewall is the only network security solution that is able to fully identify the user and source of an infection on your network and automatically limit access to other network resources in response. This is made possible with our unique Sophos Security Heartbeat™ that shares telemetry and health status between Sophos endpoints and your firewall. The good news is, this all happens automatically, and is successfully helping numerous businesses and organizations to save time and money in protecting their environments today.
Every XG Firewall comes equipped with Base Firewall functionality including IPSec, SSL VPN, and Wireless Protection. (APs sold separately)
'FullGuard' adds:
Network Protection
All the protection you need to stop sophisticated attacks and advanced threats while providing secure network access to those you trust.
Web Protection
Comprehensive web protection and application control with powerful and flexible policy tools ensure your networked users are secure and productive.
Security Heartbeat
Links your Sophos endpoints with your firewall to deliver unparalleled protection from advanced threats and reduce the time and complexity of responding to security incidents.
Email Protection
Full SMTP and POP message protection from spam, phishing and data loss with our unique all-in-one protection that combines policy-based email encryption with DLP and anti-spam.
Web Server Protection
Harden your web servers and business applications against hacking attempts while providing secure access to external users with reverse proxy authentication.
Enhanced Support
24/7 telephone and email support, Software Feature Updates & Upgrades, Advance replacement hardware warranty
Intercept X Advanced offers End-to-End Endpoint Protection
To stop the widest range of threats, Sophos Intercept X employs a comprehensive defense-in-depth approach to endpoint protection rather than simply relying on one primary security technique. This is the "the power of the plus" – a combination of leading foundational (traditional) and modern (next-gen) techniques. Intercept X integrates the industry's top-rated malware detection and exploit protection
Stop Ransomware
CryptoGuard in Intercept X is the world's best ransomware protection. It uses behavioral analysis to stop never-before-seen ransomware and boot-record attacks, making it the most advanced anti-ransomware technology available.
Exploit Prevention
Intercept X denies attackers by blocking the exploits and techniques used to distribute malware, steal credentials, and escape detection. This allows Sophos to ward off evasive hackers and zero-day attacks in your network.
Malware Cleanup
Intercept X includes the industry's most powerful malware cleaner. While most virus cleaners simply remove offending malware files, Sophos Clean provides forensic-level remediation by eradicating malicious code as well as eliminating nasty registry key changes created by malware as well.
Synchronized Security
Synchronized Security simplifies and unifies defenses with real-time intelligence sharing between your endpoints and firewall. This means you get better protection against advanced threats and spend less time responding to incidents.
Automatically isolate infected computers
Instantly clean up malware
100% visibility of all apps on your network