Vodia PBX Standard Annual Subscription, 32 Simultaneous Calls

Vodia SA32 Vodia PBX Standard Annual Subscription, 32 Simultaneous Calls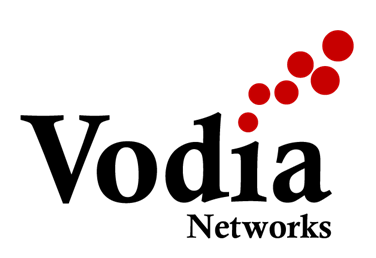 Vodia PBX Standard Annual Subscription, 32 Simultaneous Calls
The Vodia PBX, available as an annual subscription or permanent license, will vastly improve productivity and communication.
This PBX Runs Almost Everywhere. Choose between hardware appliances, popular operating systems and cloud services.
Install on your own hardware or in the cloud.
Install on Windows, Linux (including Raspberry Pi and FreeBSD), or Mac.
A specific Docker installation is also available.
Millions of Service Providers and End Users have chosen a Vodia PBX for its immense features and available edition plans.
SnapperNet customers can to choose from Standard, Pro, and Enterprise level editions, with a different level that caters to customers' unique needs.
The three plans feature:
Standard (Entry-Level): Single auto attendant, unlimited number of extensions, unlimited hunt groups, 1 SIP trunk, 1 conference room, WebRTC
Pro (Mid-Tier): Everything from Standard plus unlimited auto attendants, unlimited SIP trunks, unlimited conference rooms, manual recording, fax-to-email conversion, 2 ACD groups
Enterprise (Fully Loaded): Everything from Pro plus unlimited ACD groups, automatic call recording, call barge in/teach mode, CRM integration, cost accounting support
The rich features of the PBX are complemented by Vodia's progressive administrative control options. Three layers of administrative access enable users to have complete control over the entire platform. The User Portal allows all users to make and receive calls using the WebRTC, as well as the ability to edit their own preferences for cell phone twinning, voicemail, email notifications, and more. The Domain Admin can control a particular domain (through another portal) and all the settings associated with it. In Administration Mode, a designated administrator has control over the whole system and all domains, plus the ability to edit global settings for things such as trunks and dial plans.
With Vodia, users have the freedom to choose and bring their own SIP trunks and desktop phones. You are not locked into one SIP trunk provider and can choose the carrier you want to work with. If the carrier is not yet approved by Vodia, Vodia will work to interop the carrier and ensure that it works cleanly with the PBX. In addition to SIP trunk freedom, users can also choose the desktop phones they love and already use. Vodia makes it easy to use one brand of phone or mix multiple brands on the same system.
License types explained :
Annual licence – The software licence is leased on a yearly basis. Failure to pay the fee will result in the software expiring.
Permanent (persistent or perpetual licence) – The licence is bought and the product is owned. The first year from the purchase date includes the maintenance of the software, namely updates, upgrades and support. Following the first year, a maintenance fee is required. Software will continue to work after expiration, however, no updates or support will be available.
Maintenance fee – Payable by perpetual licence holders. It is an annual cost and it amounts to around 20% of the perpetual licence fee.
Try it for free : The standard annual subscription license for 4 concurrent calls is free of charge; so are the first 3 months of the 8 and 16-call standard licenses. This makes it possible to get a quick start using the Vodia PBX without a financial commitment.
Contact us to get your free trial license.
License Upgrades
As companies grow, their requirements with the phone system grow as well. Upgrading a subscription can be done without having to restart the PBX, and the existing subscription will be pro-rata. Downgrading subscriptions is possible at the end of the subscription term. Permanent licenses also need to be upgraded, where the price for the previous license will be credited during the purchase.