Spare Rack Slide Rail Kit for ES NAS Series

QNAP RAIL-E02 Spare Rack Slide Rail Kit for ES NAS Series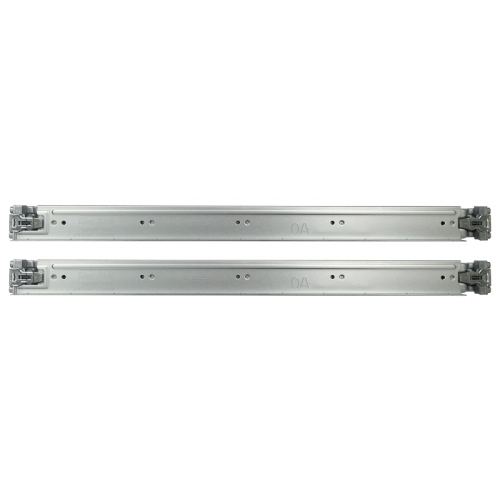 Rack Slide Rail Kit for ES NAS Series
Note: The RAIL-E02 is already included with the ES NAS and EJ JBOD series. This is a spare/replacement kit.
Works with ES1640dc v2, ES1640dc, EJ1600 v2, EJ1600
Please make sure the server racks conform to the following criteria:
1. Rack size
A. Mounting post width: 17.8" / 451 mm
B. Panel width: 19.1" / 485 mm
C. Mounting post depth: 24" ~ 36" / 609.6 ~ 914.4 mm
D. The distance between two rack posts (center-to-center measurement of the rack's square holes) is 18.3" / 465 mm
2. The rack kits are compatible with 9.5 mm x 9.5 mm round-hole and square-hole server racks.