LtAP mini Access Point with miniPCI-e slot to add an LTE modem

MikroTik RB912R-2ND-LTM LtAP mini Access Point with miniPCI-e slot to add an LTE modem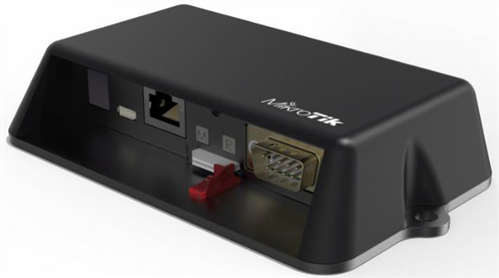 Small weatherproof wireless access point with LTE antennas, two SIM slots, integrated GPS and miniPCI-e slot
The LtAP mini is a small waterproof wireless access point with integrated LTE antennas (with two u.fl pigtails) and miniPCI-e slot, so you can use your own LTE modem of your choice.
The LtAP mini also has one 10/100 Ethernet LAN ports for your wired devices. The RS232 serial port gives you console access for debugging. The unit has several powering options: 9-30 V PoE-in by Ethernet port, DC jack and microUSB.
LtAP mini has a special enclosure with a wall mounting kit, two SIM slots to alternate between cellular providers, and integrated GPS support.
Included parts
K-55 screw kit
External DC cable
PoE injector
24V 1.2A power adapter