Indoor/Outdoor 6 Megapixel Dome IP Camera Body (add lens)

MOBOTIX MX-D26B-6D Indoor/Outdoor 6 Megapixel Dome IP Camera Body (add lens)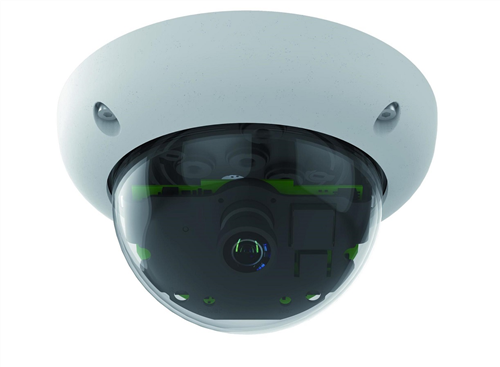 The MOBOTIX D26 Dome camera with 6 Megapixel 'Moonlight' Sensor is perfectly suited for any task.
Elegance and discreetness based on cutting-edge technology: Up to 42 HiRes images per second and excellent image quality even under poor illumination.
Exchangeable lenses and various mounting and configuration options, including Vandalism Set, support countless applications.
• ONVIF-compliant Mx6 system platform (2nd generation) with H.264, MxPEG+ and M-JPEG
• Lens to be ordered individually (B036 to B237)
• Max. image size: 6MP (3072 x 2048)
• IP66/IK10, -40 to 50°C (-40 to 122°F)
• Internal DVR: 4 GB microSD
• Temperature sensor, MxActivitySensor, MxAnalytics, shock detector
• Ethernet cable 0.5 m/1.6 ft
• Lens cover with sealing ring (polycarbonate, 1.5 mm)
• Interfaces: Ethernet 10/100 (RJ45), MxBus, USB; I/O and RS232 via MX-232-IO-Box (MX-OPT-RS1-EXT)

HD Premium Lens options:
MX-B036 Ultra Wide, 103°x77°
MX-B041 Super Wide, 90°x67°
MX-B061 Wide, 60°x45°
MX-B079 Standard, 45°x34°
MX-B119 Tele, 31°x23°
MX-B237 Distance Tele, 15°x11°
(replaces the MX-D26A-6D camera)