256GB M.2 2280 SATA III Internal SSD Module

QNAP SSD-M2080-256GB-B01 256GB M.2 2280 SATA III Internal SSD Module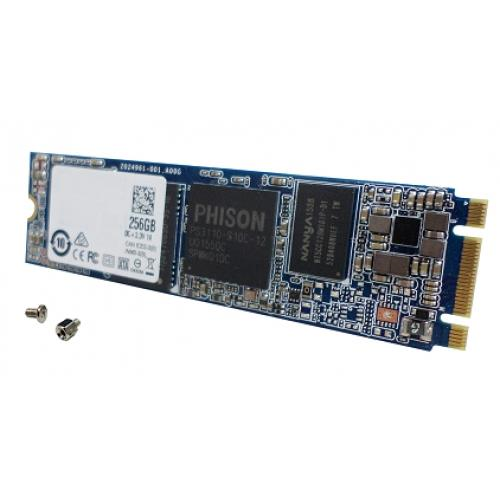 Adding an M.2 SSD to your compatible QNAP NAS will allow you to configure SSD caching, a caching pool, or an auto-tiering volume to improve overall NAS performance.
Internal SSD Module, M.2 2280 SATA 6Gb/s SSD, 256GB MLC NAND flash.
256GB Storage Capacity
M.2 2280 Form Factor
SATA III 6 Gb/s Interface
For the QNAP TS-x73 Series
For the QNAP TVS-x82 & TVS-x82T Series
For the QNAP TS-453BT3 & TVS-1282T3
For the QNAP TBS-453A
For the QNAP QM2-2S & QM2-2S10G1T Cards
The 256GB M.2 2280 SATA III Internal SSD from QNAP is a 256GB SSD with an M.2 2280 form factor and a SATA III 6 Gb/s interface. It is compatible with QNAP's TS-x73, TVS-x82, and TVS-x82T series, as well as their TS-453BT3, TVS-1282T3, and TBS-453A, all of which are NAS enclosures. It is also compatible with their QM2-2S and QM2-2S10G1T PCIe expansion cards, which add support for M.2 SSDs to a QNAP NAS.