256GB M.2 2280 SATA III Internal SSD Module

QNAP SSD-M2080-256GB-B01 256GB M.2 2280 SATA III Internal SSD Module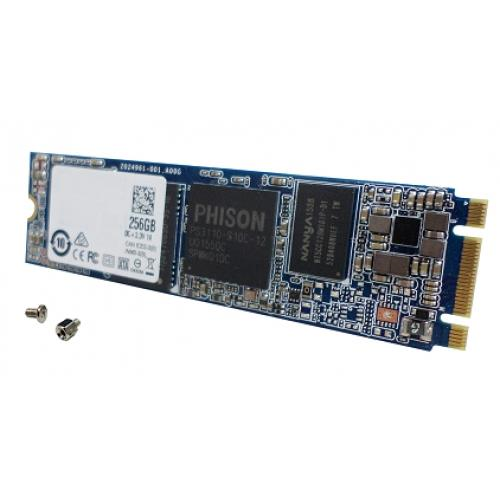 QNAP SSD-M2080-256GB-B01 SSD, 256GB, M.2 2280, SATA/600
Adding an M.2 SSD to your compatible QNAP NAS will allow you to configure SSD caching, a caching pool, or an auto-tiering volume to improve overall NAS performance.
Internal SSD Module, M.2 2280 SATA 6Gb/s SSD, 256GB MLC NAND flash.
Storage Capacity : 256 GB
Drive Interface : SATA
Drive Interface Standard : SATA/600
Drive Type : Internal
Form Factor : M.2 2280
Width : 22 mm
Depth : 80 mm
The 256GB M.2 2280 SATA III Internal SSD from QNAP is a 256GB SSD with an M.2 2280 form factor and a SATA III 6 Gb/s interface.