100Mbps Bi-directional SFP module, TX1310/RX1550nm, Single-mode, LC connector

ETU-LINK ESB3503-3LCD15 100Mbps Bi-directional SFP module, TX1310/RX1550nm, Single-mode, LC connector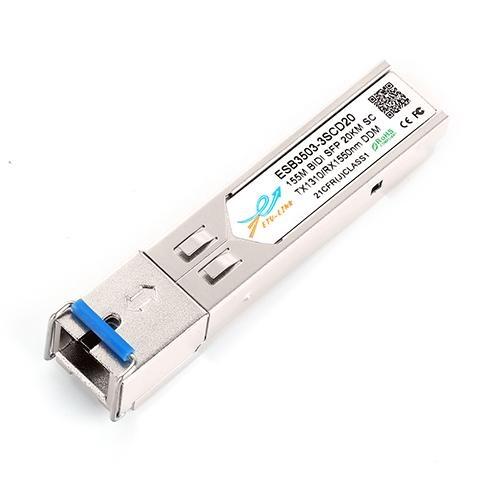 100Mbps Bi-directional SFP module, TX1310/RX1550nm, Single-mode, LC connector.
The ESB3503-3LCD15 transmits using a wavelength of 1310nm and receives using a wavelength of 1550nm. When coupled with the ESB5303-3LCD15 transceiver which transmits at and receives at the opposite rates (1550nm TX and 1310nm RX) you get bi-directional data communication on a single fiber core.
Works with Ubiquiti, Edge-Core, NETGEAR, D-Link, Mikrotik, TP-Link, LevelOne, ZyXEL, etc.