Gigabit PoE Injector, 48VDC 802.3af Out, 9-36V DC Input, Metal Case

Tycon Power TP-DCDC-1248GD-M Gigabit PoE Injector, 48VDC 802.3af Out, 9-36V DC Input, Metal Case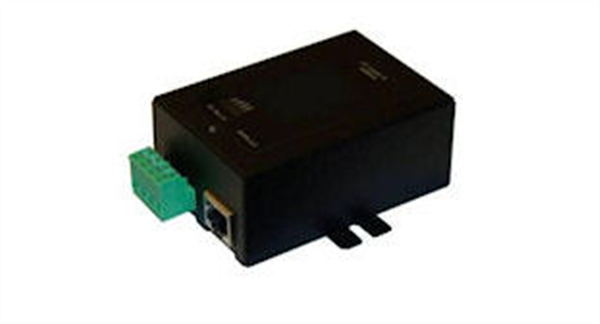 9-36VDC Power In, 48VDC 802.3af PoE Out
Removeable Screw Type Compression Wire Terminal DC Input Connector
Compact size – Maximize Available Space
Applications: 12V / 24V Battery Systems, Vehicle Applications, Wireless Access Points and Client Devices, IP Phone and Security Camera Systems
The TP-DCDC Gigabit Series of PoE Injectors offered by Tycon Power Systems are a low cost and high efficiency solution for those requiring IEEE802.3af Power Over Ethernet from a 12VDC or 24VDC voltage source like a battery system or vehicle.
They have an integrated POE injector to apply the 802.3af output on standard CAT5 Ethernet cable. The output voltage is regulated 48VDC. They have two isolated inputs for connecting 2 power sources, like a primary and backup power source.
They accept gigabit data-in to a shielded RJ45 Jack and provide gigabit data-out and POE power on the shielded RJ45 output jack. They work by supplying power on the unused Ethernet pins 4,5(V+) and 7,8(V-).
They have various protections for surge, short circuit and overload. The units have power outputs of 17W.
Supplied in a metal enclosure for rugged applications.
- Input Voltage 9-36VDC; Output 48VDC
- Integrated Gigabit PoE
- Output Power 17W
- Short Circuit, Over Current and Over Voltage Protection
- High Temperature Operation
- Removable Wire Terminal Input for up to 12AWG wires
- Metal enclosure for harsh environmnets.
- Dimensions: 85 x 76 x 36mm
- Weight: 134g