RED 15 Remote Branch Access Appliance, with WiFi

SOPHOS RED15W RED 15 Remote Branch Access Appliance, with WiFi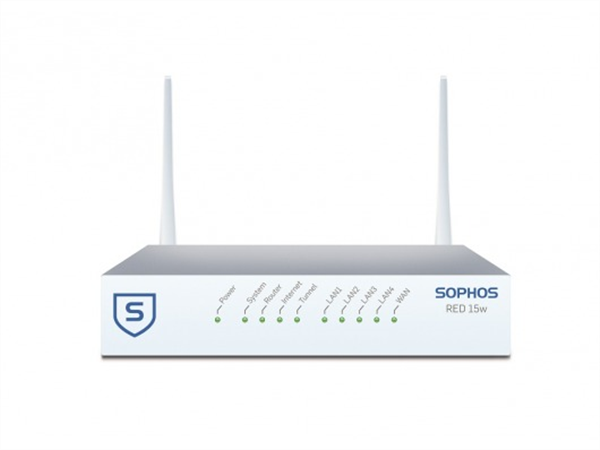 Remote Ethernet Devices (RED)
Sophos RED makes extending your secure network to other locations easy and affordable. It requires no technical skills at the remote site. Simply enter the RED device ID into your XG Firewall and ship it. As soon as it's plugged in and connected to the Internet, our provisioning service automatically connects it to your firewall and establishes a secure, dedicated VPN tunnel.
Maximum users : Unrestricted
Maximum throughput : 90 Mbps
LAN interfaces : 4 x 10/100/1000 Base-TX
WAN interfaces : 1 x 10/100/1000 Base-TX
Wireless interface : 802.11 a/b/g/n (2.4 / 5 GHz)
An Innovative Solution to a Complex Problem
Auto provisioning enables deployment by non-technical staff
Secure VPN tunnel connectivity with your XG Firewall from anywhere
Selective routing options for any mix of VPN and local WAN access
Enterprise encryption
Three models to fit a variety of remote location and bandwidth needs, including an integrated wireless option - RED 15, 15w and RED 50.
Licensing: To use a Sophos RED you will need an active Network Protection subscription for either Sophos UTM or Sophos XG Firewall. For the RED 15w, you will additionally need an active UTM Wireless Protection subscription.